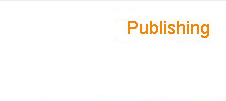 Since 1980, the Company has been cooperating with a German company "Oldenbourg" on the best known handbook on thermal engineering "Heating and Air-conditioning" by Reckangel, Spranger and Schramek. So far, six editions have been made, updated and published in the Serbian Language, and the Ceperkovics appear as authors:
Edition in 1982,
Edition in 1984,
Edition in 1987,
Edition in 1995,
Edition in 2002,
Edition in 2005/6,
Sixth edition is the translation of 72nd German edition with processing of data for all ex-Yugoslav republics.


New 2009/2010 edition is under way.